DRY RUN PRESS

is an independent publisher based in Hong Kong, specialised in producing limited edition silkscreen print, artists book and zine. Founded by Onion Peterman in 2018.
POINTS OF REFERENCE
by
Sum Lok-kei
and
Onion Peterman
"Points of Reference" is an exploration into the finding and recreating of images. With only two shared parameters in mind - Kowloon City and plants - the two sought to figure out what is the point of developing images based on existing ones. The resulting book features selected images from the two and excerpts from their conversation on the subject matter.
2 books, 68 pages in total/ Double-sided cover
Offset printing and silk screen printing jacket cover
Edition of 200, 2021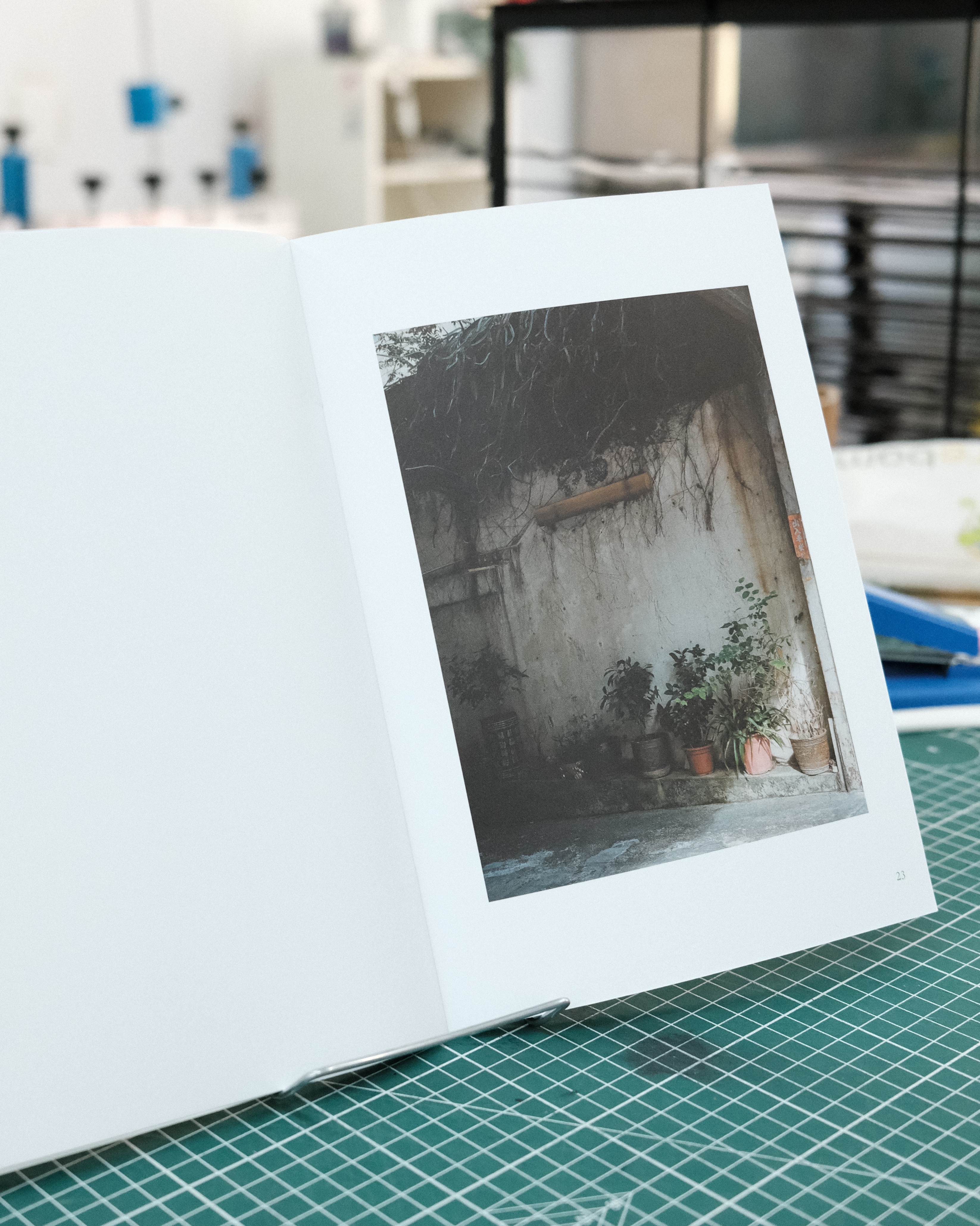 ---
TREES IN THE CITIES
by
Ryuta Abe
and
Onion Peterman
The artists exchanged photos taken in the city they live in, and created a zine with each other's photos.
Joint-published by Dry Run Press and Koshigoe School
W16 xH22cm/
2 books, 64 pages in total/
saddle stitch/
includes two A3 size folded silkscreen print poster/
Hand made paper folder/
limited edition of 20
---
MAGIC KINGDOM
by
Kylie Chan
and
Onion Peterman
A collection of sketches/
Unique cover/ 28pp/
2-colour silkscreen print/
Edition of 100, 2019
---
A Brief Explanation Of:
a silkscreen printed illustration zine series. Each issue features one artist, explaining a chosen topic in their own way.


Issue 1 Life Buoy
by
Sandy Wang
12pp/ 2-colour silkscreen print/
Edition of 90, 2018
---
Issue 2 Curl Hair Type
by
Kylie Chan
12pp/ 3-colour silkscreen print/
Edition of 90, 2018
---
Issue 3 Greek Mythology
by
Pearl Law
12pp/ 2-colour silkscreen print/
Edition of 90, 2018
---
Issue 4 Superstition
by
Charlene Man
12pp/ 2-colour silkscreen print/
Edition of 90, 2019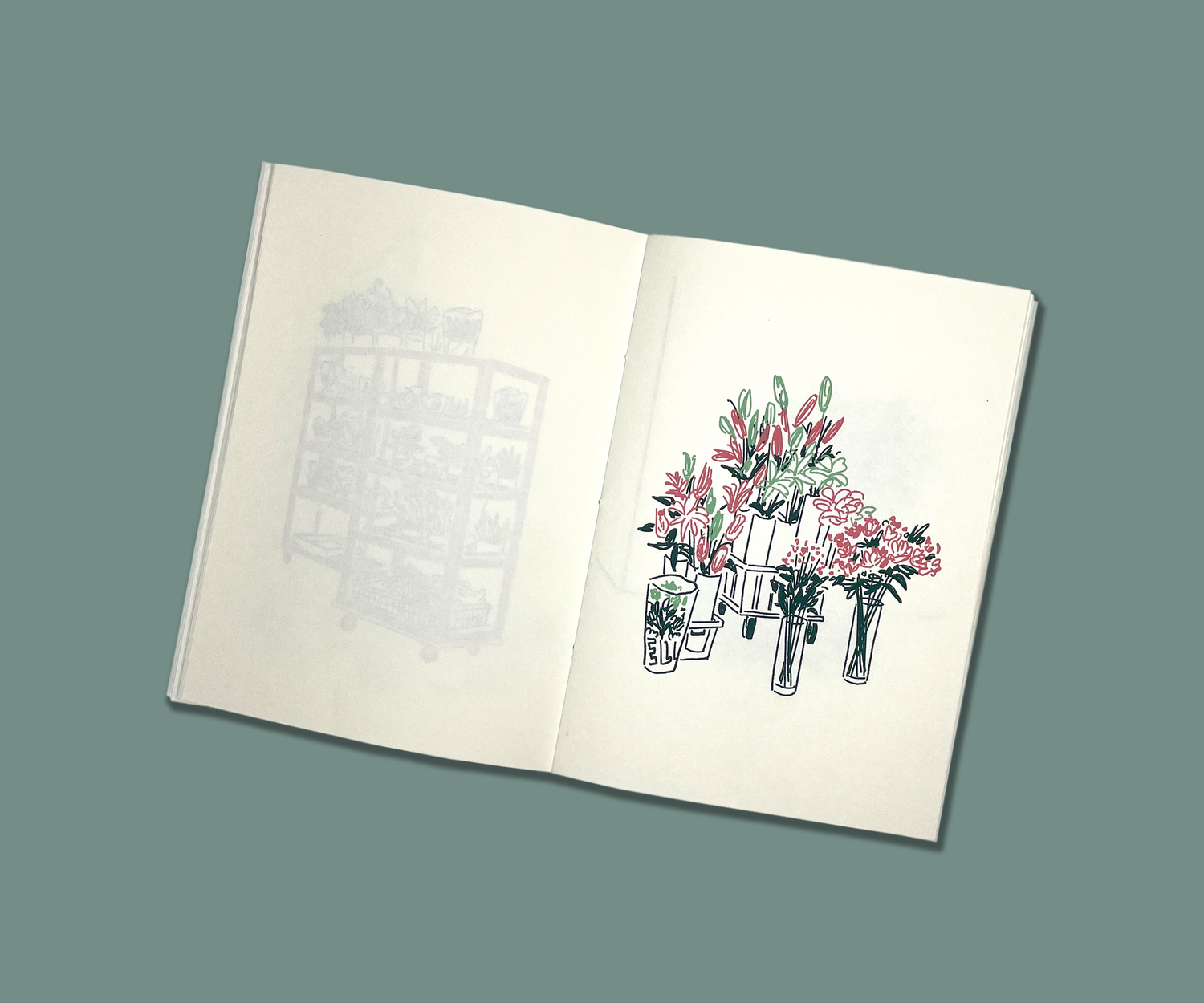 All Images Copyright © 2023 ONION PETERMAN, All Rights Reserved